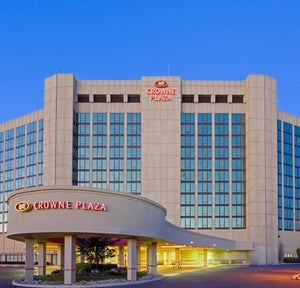 USS Newport News Ship Store
#99 2024 Reunion Reservation Services Payment Portal
Regular price
$189.00
$0.00
Item # 99 As a courtesy and convenience, You may make your 2022 REUNION RESERVATION PAYMENT thru the Ship's Store account.
YOU MUST STILL FILL OUT THE REGISTRATION FORM AND SEND IT IN.
                  REGISTRATION FORM MUST BE FILL OUT AND SENT TO:
                  Michael Gallo
                  Chairman 2021 Reunion
                  830 Margaret Henry Rd.
                  Sterling, CT.  06377
This is only a portal for payment for accepting your regular VISA, MASTERCARD, DISCOVER, OR AMERICAN EXPRESS CREDIT CARDS or PayPal.
This is for Reunion reservation only. You still must make your room reservations directly with the Crowne Plaza Hotel.
Once the Reunion final price has been established we will post it here and on the USS NEWPORT NEWS CA-148 WEBSITE
The Reunion Reservation price has been set at $189.00 Per Person
---
More from this collection